Flint Metal Yard is located at:
5273 N Dort Hwy
Flint, MI , 48505
United States
(810) 221-0554
Get Directions
Flint Junk Car Yard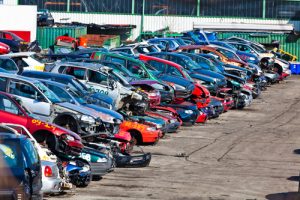 Did you know that cars are the most recycled item in the United States? Each year, over 25 million tons of material is recycled from old cars. Recycling car components saves money and reduces waste. Some of the most common car parts that should never just be tossed into a landfill include oil filters, engines and transmissions, car rims, door handles, batteries, starters and alternators, and water pumps.
GLR Advanced Recycling in Flint purchases cars in any condition for its Flint Junk Car Yard. We will pay cash for junk, scrapped, or damaged cars. We pay premium prices for all makes and models of cars, trucks, vans, or SUVs.  Is your car running? Feel free to bring it in and we'll give you an immediate offer. If your car is not running, we'll pick it up. We offer free towing upon request.
GLR has five locations across Michigan. Many of our locations accept both scrap metal and cars.  Call our Flint Junk Car Yard today to schedule your free car removal.
About Flint:
Flint is one of the largest cities in Michigan. Located along the Flint River in Genesee County, Flint was a leading manufacturer of automobiles during the late 19th century to the mid-20th century. A state of emergency was declared in December of 2015, in response to the discovery of elevated lead level in drinking water. Recent investments and changes within the government, point to positive signs of growth for the city.
Helpful Resources in Flint:
Flint City Hall
1101 Saginaw St.
Flint MI 48502
(810) 766-7346
Flint Police Department
210 E. 5th St.
Flint MI 48502
(810) 237-6800
Flint Fire Department
310 E 5th St.
Flint MI 48502
(810) 762-7336
McLaren Medical Center
401 S. Ballenger Hwy.
Flint MI 48532
Children's Zoo
1730 S. Washington Ave
Saginaw MI 48304
(989) 759-1408
University of Michigan – Flint
303 E. Kearsley St.
Flint MI 48502
(810) 762-3300
---
5273 N Dort Hwy
Flint, MI , 48505
United States
(810) 221-0554
Get Directions