6270 Whitmore Lake Road
Whitmore Lake, MI 48189
(734) 663-0976
Get Directions
Whitmore Lake Metal and Junk Cars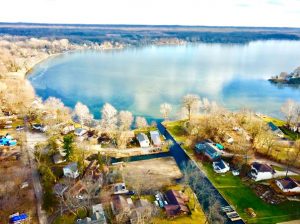 Do you have a junk car rotting in your garage or driveway? We know you're busy, so it probably seems easier to just leave it there and forget about it. Let's be honest though. Your neighbors hate it! They're sick of looking at it. It is also a safety issue. What if a child or an animal crawled in there and got locked in? Selling your junk car for cash is the right thing to do.
When you've got a junk car just sitting around, your goal should be to sell it for as much as you can. That's where GLR comes in. Using the most up to date information, we'll pay you what your car is worth. No tricks. No scams. We'll even come and tow it away!
Ready to get started? First, you'll need your title. Next, remove all your personal belongings from the vehicle. Spare change, broken CD's, old clothes in the backseat – get it all out of there. Double check the glovebox for paperwork, especially receipts or bills that may have account numbers or personal information and remove it from the car.
Now you're ready to call GLR Advanced Recycling in Whitmore Lake for your free quote. Tell us about your vehicle (car, truck, or RV) and we'll let you know how much it's worth. Once you accept our office, you can either drop it off or we'll send a tow truck over to pick it up.
GLR has several locations across Michigan. We accept both metal and cars. Contact our GLR Whitmore Lake team for any questions you may have.
About Whitmore Lake
Located in Livingston County and Washtenaw County, Whitmore Lake is situated along the shores of Whitmore Lake. It is conveniently located between Brighton and Ann Arbor just off US 23. Each year Whitmore Lake hosts a weekend-long Independence Day celebration, and in September they host a two-day Harvest Festival.
Helpful Resources in Whitmore Lake
Northfield Township Police Department
8350 Main St # A
Whitmore Lake, MI 48189
(734) 449-8900
Northfield Township Fire Department
8350 Main St
Whitmore Lake, MI 48189
(734) 449-2385
University of Michigan Hospital
1500 East Medical Center Drive
Ann Arbor, MI 48109
(734) 936-4000
Northfield Township Area Library
125 Barker Rd
Whitmore Lake, MI 48189
(734) 449-0066
For more information about selling your junk car for cash, call or visit our Whitmore Lake location. We look forward to working with you to make the world a little "greener"!