In the Metro Detroit area, there are literally thousands of cars that require repairs, need maintenance, or are in need of new parts. Many are left rotting in garages or backyards damaging the environment and become a danger to children. Fortunately, there is a better and more profitable solution. GLR Advanced will take your old junk car and recycle it. We'll pay cash for your vehicle. Not only is this a great opportunity for you to earn some unexpected cash, it's also a great opportunity for you to help out the planet.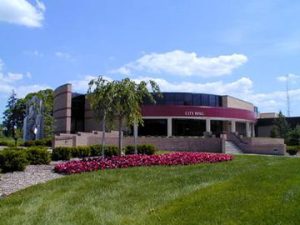 If you're still driving a worn out old car, you're probably getting terrible mileage and emitting more pollution than a newer car. Recycling your vehicle adds less waste to landfills and allows us to salvage parts from your broken-down vehicle. Oil can be cleaned and reused, batteries can be recycled, and tires can be shredded and used to resurface sports and play areas or in road construction projects.
Our location near Sterling Heights accepts automobiles, as well as many different types of ferrous and non-ferrous metals. We are committed to providing high quality service to consumers and commercial customers in Macomb County.
About Sterling Heights:
Sterling Heights is the fourth most populous city in Michigan and boosts a population just under 130,000. It earned the nomination as one of "America's 50 Best Places to Live" by 24/7 Wall Street, a Delaware-based online financial media company, in 2014. Located in the heart of Macomb County, Sterling Heights boosts a wide variety of housing options, outstanding schools, numerous job opportunities, and low crime rates.
Helpful Resources in Sterling Heights:
Sterling Heights Police Department
40333 Dodge Park Rd
Sterling Heights, MI 48313
(586) 446-2800
Sterling Heights Fire Reports & Ambulance Run Sheets
Sterling Heights Fire Department
41625 Ryan Rd
Sterling Heights, MI
(586) 446-2950
Henry Ford Medical Center
14500 Hall Rd.
Sterling Heights, MI 48313
(586) 247-2700
Macomb County Animal Control
21417 Dunham Rd
Clinton Township, MI 48036
(586) 469-5115
Macomb County Medical Examiner
43585 Elizabeth St.
Mt. Clemens, MI 48043
(586) 769-5214
Jimmy John's Field
7171 Auburn Rd.
Utica, MI 48317
Dodge Park
40620 Utica Rd.
Sterling Heights, MI 48313
Michigan Lottery Amphitheatre at Freedom Hill
14900 Metro Parkway
Sterling Heights, MI 48312
(586) 268-9700
For more information about Scrap Metal Recycling, call or visit our Sterling Heights location. We look forward to working with you to make the world a little "greener"!