Every year Americans use approximately 102.1 billion plastic bags.
Of these billions of bags, less than 1 percent are recycled. The result is tons of non-biodegradable landfill waste that over time will contaminate the soil and water, proving costly to remove. That's why GLR has a long history of being so dedicated to plastic recycling.
For decades we've provided communities with solutions for their unwanted plastic waste. We strive to increase the percentage of recycled plastics by offering convenient, environmentally friendly solutions for unwanted plastic products.
GLR has a facility devoted exclusively to the processing of industrial plastic, foam, shrink-wrap and numerous other types of plastic products. Our GLR Plastic Division offers a wide variety of specialized processing equipment that facilitates efficient recycling practices.
We utilize state of the art equipment to separate plastics according to resin types and shred for further purification processing. Through this process, we ensure that all materials are recycled to their highest value.
As a long-time advocate in the plastic recycling industry, GLR specializes in recycling industrial plastics and shrink wrap. Our GLR Plastic Division is a premier facility featuring an easily accessible scale, convenient drop-off hours, and friendly, knowledgeable staff ready to assist and direct you through the recycled plastic process.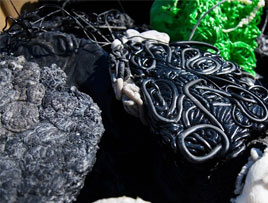 GLR also specializes in working with businesses of any size to develop complete plastic recycling solutions for all facets of your organization. GLR's transportation team services businesses and professionals near and far, providing dependable trucking services for your recyclable metals. We also perform on-site evaluations of materials to help maximize your recyclable value.
GLR is a passionate proponent of helping residents and businesses develop best practices for recycling at home and the office. We work alongside the community to teach and aide in implementing stronger recycling programs. However, as a company we not only teach these practices, but we live them as well. Every GLR facility has expansive in-house recycling programs. Likewise, every facility is committed to operating "greener" by continually striving to minimize waste production wherever possible.
At GLR we value your commitment to improving the environment one plastic bag at a time. Because GLR takes pride in our plastic recycling efforts, we are honored to say that since opening our doors we have partnered with thousands of community organizations to ensure the recycling of tons and tons of industrial and consumer plastics! We look forward to forging a working partnership with you too!
Plastic Recycling Facts
Why is Recycling Plastic Important?
Plastic by the Numbers: Plastic Recycling Facts
How much of our solid waste is plastic? The Environmental Protection Agency reports plastic made up 12% of the 254 million tons of waste generated in 2007. That's more than 30 million tons of plastic in one year.
Some reports state plastic materials can take hundreds of years to break down in a landfill. When you take part in our plastics recycling program, you join a network of Green-minded people and companies who recycle millions of tons of plastics across the United States annually.
Plastics are often recycled to make items such as clothes, carpet, containers, bottles, plastic lumber, films, grocery bags, molding materials, and lawn and garden products, to name a few. In addition, for every 1 ton of plastic that's recycled, reports estimate 7 yards of landfill space is saved.
By recycling, you can also help conserve the additional 80% of energy that's typically used when making new plastic bottles, containers and other items instead of recycling. It's easy to see why recycling plastic is so important. Baled plastics, specifically plastic bottles, have a high scrap value per ton. In fact, the only other recyclable that's more lucrative is aluminum cans.
Complete Recycling partners with you to ensure your business gets the most value out of your plastic recyclables. We do this through education on how to sort different resins and through our equipment leasing programs.
Other Ways to Reduce Plastic Waste Output
Companies just like yours are trying to promote a neutral carbon footprint through an alliance with Complete Recycling for plastic recovery. But many of our clients also want to know how they can take it a step further out of the workplace. One way, of course, is to recycle at home. And as a consumer, purchasing post-consumer products made with recycled plastic helps, too.
But unfortunately, when it comes to post-consumer products made with plastic, the industry must try to match costs with that of virgin plastics. And that's not always easy. There are additional ways the country as a whole can make sure plastics don't end up in our landfills.
Since plastics are made from petroleum, they have significant BTU value. BTU, or British thermal unit, is a unit of energy. One statistic reports plastics' BTU value is higher than coal. That means some recycled plastics can recover energy. There are roughly 87 waste-to-energy plants in the United States. One statistic shows these plants can make enough electricity to power more than a million structures.
California and Nevada, two states Complete Recycling serves, both define waste-to-energy programs as a Green, renewable energy plan. One other way plastic can be made into energy is through pyrolysis. This technology processes plastics in a way that allows them to decompose to fuel – but some say it's currently not an efficient process.