Sell My Junk Car: 4 Important Things to Do Before You Turn Over Your Junk Car in Detroit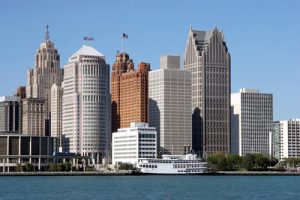 Do you have a junk car taking up space in your driveway? Was your car totaled in a car accident? Are you tired of trying to fix a lemon? Instead of putting money into an unreliable, damaged, or old car, get money instead. When it comes to places in Detroit to junk a car, GLR Advanced is one of the top businesses to work with, paying top dollar for your unwanted ride.
Recycling your junk car is simple. There are only a handful of things you need to do before turning in your Detroit junk car:
1. Have the car title in hand.
When you sell your car to a junk car recycling facility, you are transferring the ownership of your vehicle. You must have a valid title for the car to prove that it is in your name and you have the right to sell it. There are certain exceptions regarding titles, such as abandoned cars or vehicles that have been on your property for years without any paperwork to accompany them. If you have lost or misplaced the title, we can tell you how to reclaim it.
2. Deal with the license plates.
If you're wondering, "What do I do with the license plates when I sell my junk car?" the answer is typically one of two things. The old plates on your junk car can be transferred to a new vehicle in your name. Or, if you don't transfer the plates to another car or buyer or you cancel your insurance, you will likely have to return your license plates to the department of motor vehicles so you can cancel your registration.
3. Remove personal belongings.
Some vehicles become junk cars in a matter of minutes because of a car accident or act of vandalism. Other junk cars have been sitting for years, waiting to be used, fixed, or recycled. Either way, there is a good chance your junk car has plenty of personal items inside. Remove all personal belongings before turning over your Detroit junk car, from CDs to emergency roadside items to spare change. Look in the glove compartment, under seats, in consoles, above the visor, under floor mats, and in the trunk. Remove all paperwork, especially items with account numbers or personal information.
4. Call GLR Advanced for your free quote.
Some cars sit for years waiting to be used or recycled. Don't wait any longer! GLR Advanced is southeast Michigan's highest-paying junk car buyer. We buy cars in any condition, whether they're totaled or lightly used. You can arrange to drive your junk car to one of our recycling facilities or scrap yards. Or, you can make an appointment to have the vehicle towed at your convenience – and at no cost to you. The only money that changes hands when you sell your junk car in Detroit is from us to you. Any junk car buyer in Detroit who demands that you pay for the tow is not on the up-and-up.
Contact GLR Advanced today and tell us about you and your junk car. We will determine the best way to get you the most money for your vehicle, giving you a free quote. Once you accept our offer, we have agreed on the method of delivery of the junk car, and proper documents have been presented, you get paid. We offer same-day pick-up and cash on the spot for your junk car in Detroit.
GLR Advanced has junk car recycling facilities all over the state of Michigan. It has always been our goal to operate on a "green" level, minimizing waste production. Contribute to environmental efforts by recycling your junk car, and make some money in the process. Contact GLR Advanced today and tell us, "I want to sell my junk car." We are happy to oblige.